Coaching – Psychological Counseling
A practical textbook from the series "Practical Psychology" published by PolarBär and Klett Verlag. This book is aimed at students and teachers of professional advice work: In psychology, economics, theology, education, medicine, the media and at all budding consulting professionals – and at readers who want to learn more about themselves. The topics in theory and practice: communication, hypnotic language patterns, NLP, self-coaching, family, love, partnership, job, career, bullying, burnout, team, goals, visions, identity, values, belief, dream, intuition, shamanism, skills, knowledge, health, education as coach, everyday work and advice of known coaches and communications trainers:
Christine Schauer, Berlin
Gabi Eichfeld, Kas (Turkey)
Georgia Middel, Aachen
Marion Voigt, Hannover
Jürgen Weist, Hamburg
The author: Dr. Björn Migge studied medicine, social behavioral sciences and economics (human resource management). Trained in radiology, internal medicine, diving medicine, emergency medicine, psychosomatic medicine, hypnotherapy, NLP and Coaching. He was a senior physician and lecturer at the University Hospital Zurich and then worked independently in a large medical practice. The author now works full-time at the Klinik-am-Osterbach – with a focus on: psycho-trauma & EMDR, depth psychology and psychodrama. He is a freelance employee of the FuturePace Consulting GmbH.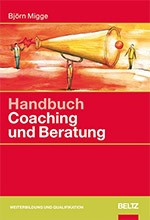 Representing the brand with a passion – employees on their way to being brand ambassadors
"Representing the brand with passion" means breathing new life into the ancient saying "people lead people."
Having emotional intelligence is a key competence for successful leadership. Christine Schauer vividly illustrates this in her contribution. With practical contributions and illustrative examples — suitable for direct implementation – the terms "emotion, innovation and precision" are defined by other experts. As a result, it is clear that only "real brands" with "systematic management" produce a clear added value for the consumer and that a clear brand perception can only succeed if all aspects of the group are precisely coordinated. As a result, marketing always consists in a holistic inward- and outward-bound approach. Long term success in the market is based on the enthusiasm and identification of employees with the vision and mission of the company. Only comprehensive brand management of this kind is successful.
Read on Google Books