Coaching training especially for telephoning
We train team leaders, multipliers and suitable employees as internal coaches for call optimization and guide their first steps in employee coaching.
An innovative training concept, which we have already implemented successfully in the automotive sector, with banks, debt collection agencies and in assistance.
Target group:
Employees who will be trained as internal coaches in call optimization.
Participant requirements:
Experienced staff with appropriate communicative/social skills
Managers/team leaders in the field of telemarketing/telesales/customer service by phone.
Contents:
The high call frequency, the time pressure, and the high level of flexibility required to constantly prepare for ever-changing conversation partners are conditions that can only be successfully fulfilled in the long term by availing of supporting measures – like continuous conversation optimization.
Internal trainers often lack the capacity to coach every single employee on a regular basis, and external trainers are – if required on an ongoing basis – an additional cost factor.
This is where our idea of ​​training INTERNAL coaches for call optimization comes in. These may be particularly experienced agents or team leaders who also qualify for the job due to their communication and interpersonal skills and who learn the essential elements of coaching in the CC sector from us. Again, to ensure success, a supervised "real" application is part of the training.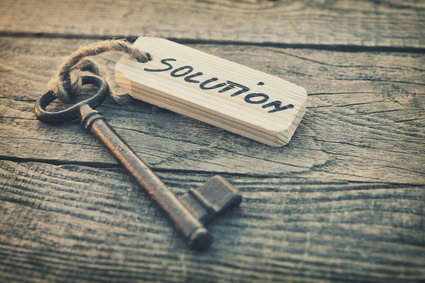 Modular Training Concept with a high practical content:
Module 1: Communication training
The operational framework of the CC
"One-to-one communication" – build customer relationships
Professional conversation methods (refresh): Active listening; lead with questions; diplomatic negotiations with AND instead of BUT; complaint management
Motivation and organization of work in the CC
Module 2: Conversation analysis and discussion review
Call optimization at the call center – the criteria of good conversations with customers
The coaching observation form
Exercise: Listen and evaluate recordings of calls
Objectivity versus subjectivity – fairness in rating
Authenticity, efficiency and customer focus: finding the right balance
Feedback and self-reflection on one's own assessment; if necessary modifying and adapting the existing evaluation criteria
Agree on and achieve measurable goals
Module 3: Coaching basics
What is coaching?; coaching rules.
The conversation context; develop relationships, take on responsibility, create atmosphere
Active communication skills; professional counseling techniques and their use – examples from "everyday coaching life"
Promote resources; identify potential
Feedback rules; give constructive feedback; balancing of positive and constructive criticism
Module 4: The coaching process
The role of the coach
Structure of a coaching session
Finding a successful entry point; state coaching rules
MINI-interventions and exercises for change work (inner game, three positions, role play performances,…)
Make arrangements; the coaching evaluation,
Make coaching results measurable and transparent
Role playing and evaluation
Module 5: Continuous improvement and supervision
Performance assessment and motivation – how it works
Coach yourself or otherwise nobody will coach you at all
Dealing with resistance
Different character and learning types
Structure coaching according to level of readiness
Follow up and durability of results in conversation optimization
Module 6: Training on the job
Performing a side-by-side coaching session in the presence of the trainer and with subsequent feedback.
Methods:
In-practice training with numerous exercises and case studies; tape recordings; guided coaching/training on the job and supervision during implementation