FuturePace Consulting GmbH was founded in March 1999 and is an established provider in the field of leadership development, service orientation, change management, coaching, training & team development in Switzerland and Germany. In certified coaching and NLP training courses, we pass our core competences on to people who want to develop professionally and personally, and who want to support teams, organizations or individuals in change processes. Our team of consultants and trainers combines expertise from different areas to bring together the necessary skills depending on the project in question.
Our work is characterized by humanity, care, humor, creativity and a constructive communications culture. The insights of generative learning inform the design of our seminars ("accelerated learning").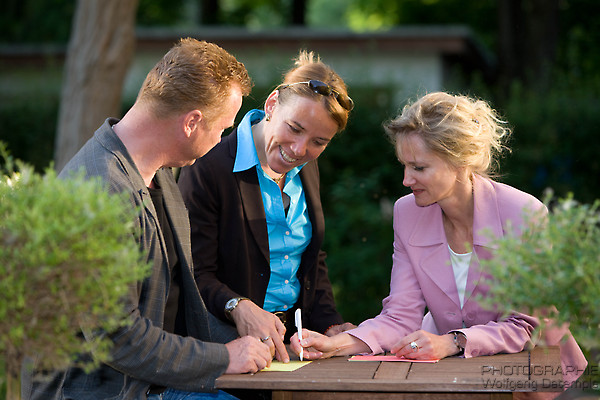 FuturePace means "step into the future" and offers
Consulting, coaching and training for increasing success, development of potential and empowerment with a focus on the person, team, organization and customer
Individual coaching for personal and professional development on the subject of "Management 3.0," "sales/strategic acquisition of new customers" and "the customer is the future"
Support in change management processes
Certified coaching and NLP training: the "Best of Collection" of modern psychology as a practically applicable toolbox for "change managers"
Future-oriented training and consulting methods: brain-based learning, inclusion of e-learning tools, diverse experience- and results-oriented approaches, accelerated learning and the efficient diversity of methods from solution-oriented psychology and NLP
"A good hockey player goes where the puck is. A very good hockey player goes where the puck will be after the next move.
We all want to be very good hockey players!"
FuturePace stands for quality.
We are certified by the following organizations for quality assurance:
EFQM (European Foundation of Quality Management): Euro-Assessor, open-market-license
DVNLP (German Association for NLP) licensed practitioner trainer and coach
Accredited INSIGHTS MDI, ASSESS® and MOA® (Meaningful Occupation) consultant status
Additional association memberships:
SKO (Swiss Management Organization), ProC professional coaching, DFC (German Association for Coaching)


FuturePace – "Staying in becoming"
We distinguish ourselves by offering:
An underlying goal- and solution-oriented approach
Tailor-made project design "close to the customer"; no "off the shelf" products
An interdisciplinary team, bundled expertise for complex projects, specialized knowledge
A variety of methods, practical experience, applicability.
A capacity to be open and curious, "to think against the grain."
And also:
The overarching aspect of "staying in becoming": The creation of a culture where change is welcomed; a culture that can react quickly and flexibly to a changing environment and where continuous improvement and moving on is a matter of course and something to be enjoyed.